Workers' Compensation Injuries
"Let us help you overcome the obstacles!"
We understand the importance and challenges of Wisconsin Workers' Compensation injuries and are committed to a quick recovery and safe return to work outcome for injured workers. We work collaboratively in coordinating the treatment needs and concerns of patients, employers, adjusters, nurse case managers and attorneys, thus ensuring a smooth transition from evaluation and diagnosis to final rehabilitation and return to work.
We Offer:
Same day appointments/No referrals needed
Collaborative teamwork
Concise, efficient and expedited reporting
Conservative measures prior to surgical recommendations
Timely return to work efforts
QUICK LINKS:
Please visit State of Wisconsin Department of Workforce Development website for additional work comp information.
For information on our Orthopaedic providers, please check out the directory brochure. All providers treat musculoskeletal, traumatic injuries and fractures.
Orthopaedic Provider Directory
We believe that returning patients to work after an injury is imperative for their health and wellbeing. We are committed to comprehensive care and provide education to our patients in proper mechanics, ergonomics and post-injury rehabilitation. Call us today to see how we can expedite your care and promote overall healing!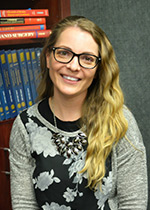 Workers' Compensation Specialist, RN, CCM
Orthopaedic Associates of Wausau is proud to provide the services of Tracy Thornton, our full-time Workers' Compensation Specialist dedicated to clear and expeditious communication and care planning for our patients and Workers' Compensation partners.