Your Medical Records (Privacy and Safeguards)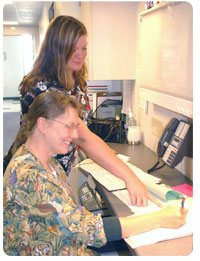 We want you to be assured that we are committed to doing our best to safeguard the accuracy and security of your health information. Because of the many new rules and regulations in place, there may be times we ask you to fill out acknowledgement forms and authorization forms that you have not had to fill out in the past. We apologize in advance for the inconvenience, but we thank you for your patience and understanding as this helps us keep your personal and health information safe and secure.
Please refer to our Privacy Notice which will provide the details of when we can and cannot release information according to HIPAA.
When requesting copies of your medical records, please allow at least two (2) business days to prepare your request before pick-up or mailing. You can access the Release of Records form here.